Enjoy The Westin Sydney's Signature High Tea
The Westin Sydney presents our hotel's signature high tea experience. Sample our high tea selection that serves the delicious savoury and sweet snacks that we all know and love, but in a unique and equally grand setting at our beautiful hotel.
Indulge in the whimsical world of Alice in Wonderland, with the exclusive "Mad Hatter Tea Party". With a selection composed of playfully designed bite-size refreshments, you are sure to relish every bite.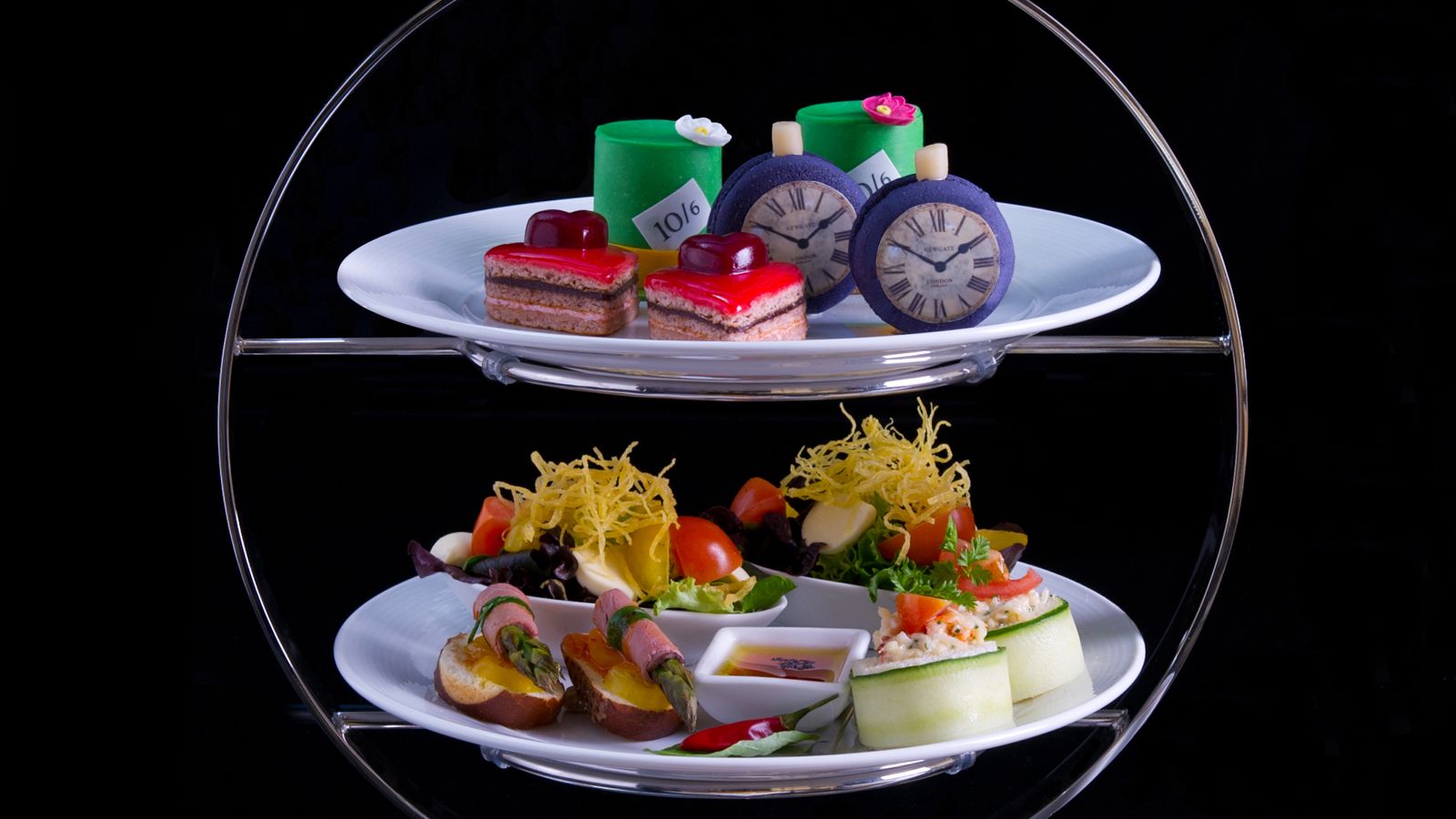 Enjoy the colourful and imaginative concoctions of Rabbit's pocket watch, Mad Hatter's hat, and the assortment of eye-catching creations.
A variation of afternoon tea, high tea is a staple in the United Kingdom and has made its way to become an indulgence in Australia. The concept of afternoon tea was first thought of by Anna Russell, the Duchess of Bedford in the 1840s, in order to fill in a refreshment gap between breakfast and dinner.
As the tradition spread, variations were made and high tea was born. The tradition of high tea was claimed to have been pioneered by the aristocrats and upper class of the population, who enjoyed the experience in a more formal setting, on high tables and chairs, thus earning the phrase "high"tea.
Afternoon tea at The Westin Sydney is served at our hotel's The Bar, Lounge & Room from noon to 6:00pm.
T +61 2 8223 1197
E westin.sydney@westin.com