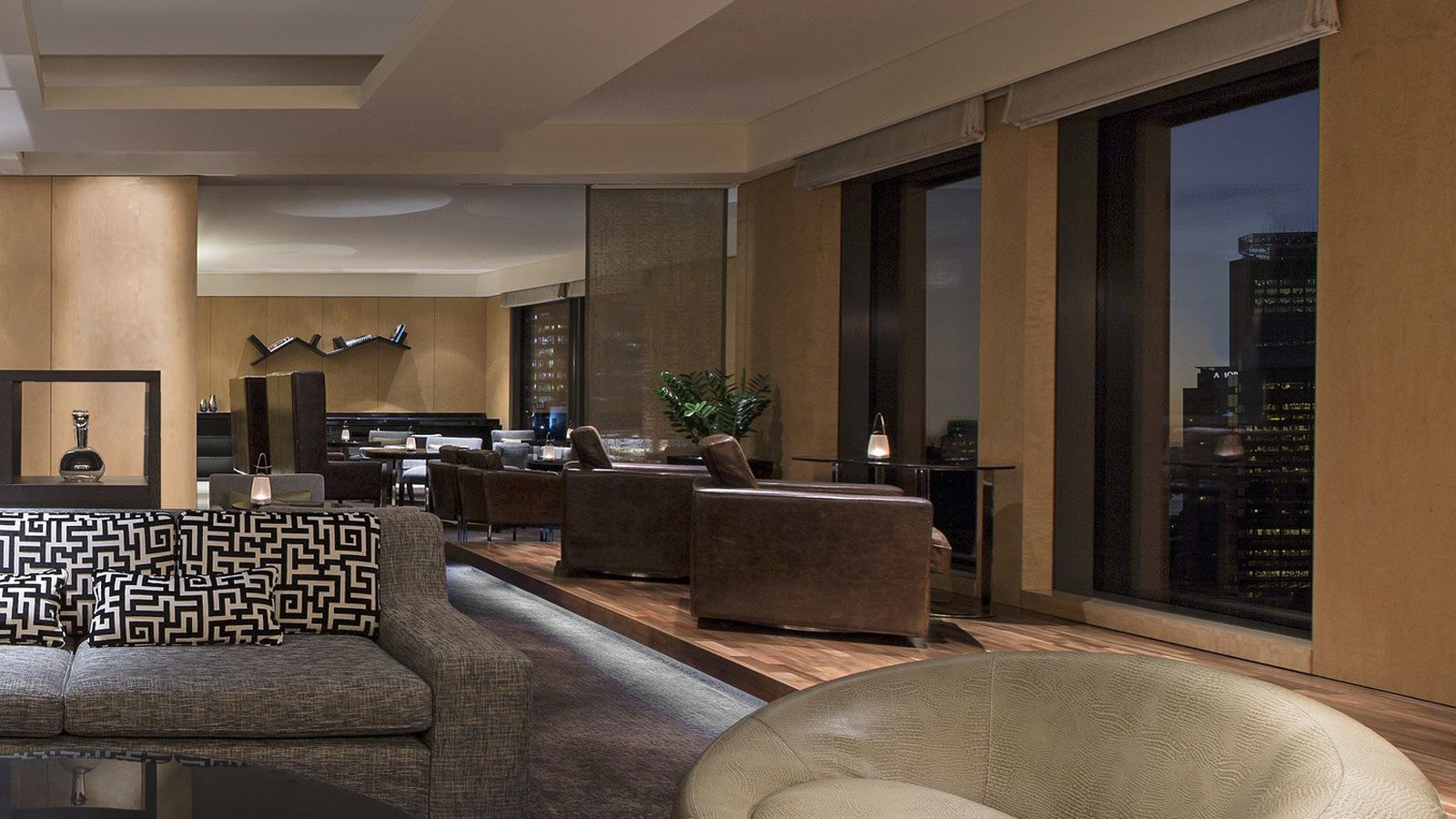 Guests on our Club levels and in any of our suites are granted exclusive access to our sleek and contemporary Westin Executive Club Lounge, located on the 28th floor. The spacious, thoughtful layout comprises partially separated work and leisure areas perfect for gathering with a small group, including a dining area with a 42-inch flat screen TV. Amenities and services include:
Complimentary wireless High Speed Internet Access throughout.
Complimentary magazines and newspapers to enjoy in the lounge.
Complimentary light breakfast is served daily.
Beverages and light snacks are offered throughout the day.
Drinks and canapés are available from 6:00pm until 8:00pm each evening.
One hour's complimentary use of the Executive Club boardroom per stay (based on availability).
Two items of complimentary pressing per stay.
Children under the age of 12 are welcome in the Westin Executive Club Lounge prior to 6pm daily, but must be accompanied by an adult at all times.
Breakfast:
Monday - Friday 6:30 AM - 10:30 AM
Saturday - Sunday 7:00 AM - 10:30 AM
Contact +612 8223 1111 or westin.sydney@westin.com to book or upgrade.
Dress regulations: To ensure the comfort of our guests, dress regulations do apply for guests and patrons of the Westin Executive Club. Dress Jeans, shorts and shirts are permissible however garments with offensive imagery, language, or of poor hygiene are not. Thongs and singlets are not acceptable attire. Guests not appropriately attired will be refused entry and asked to change.