Indulge at The Westin Sydney's Restaurants and Bars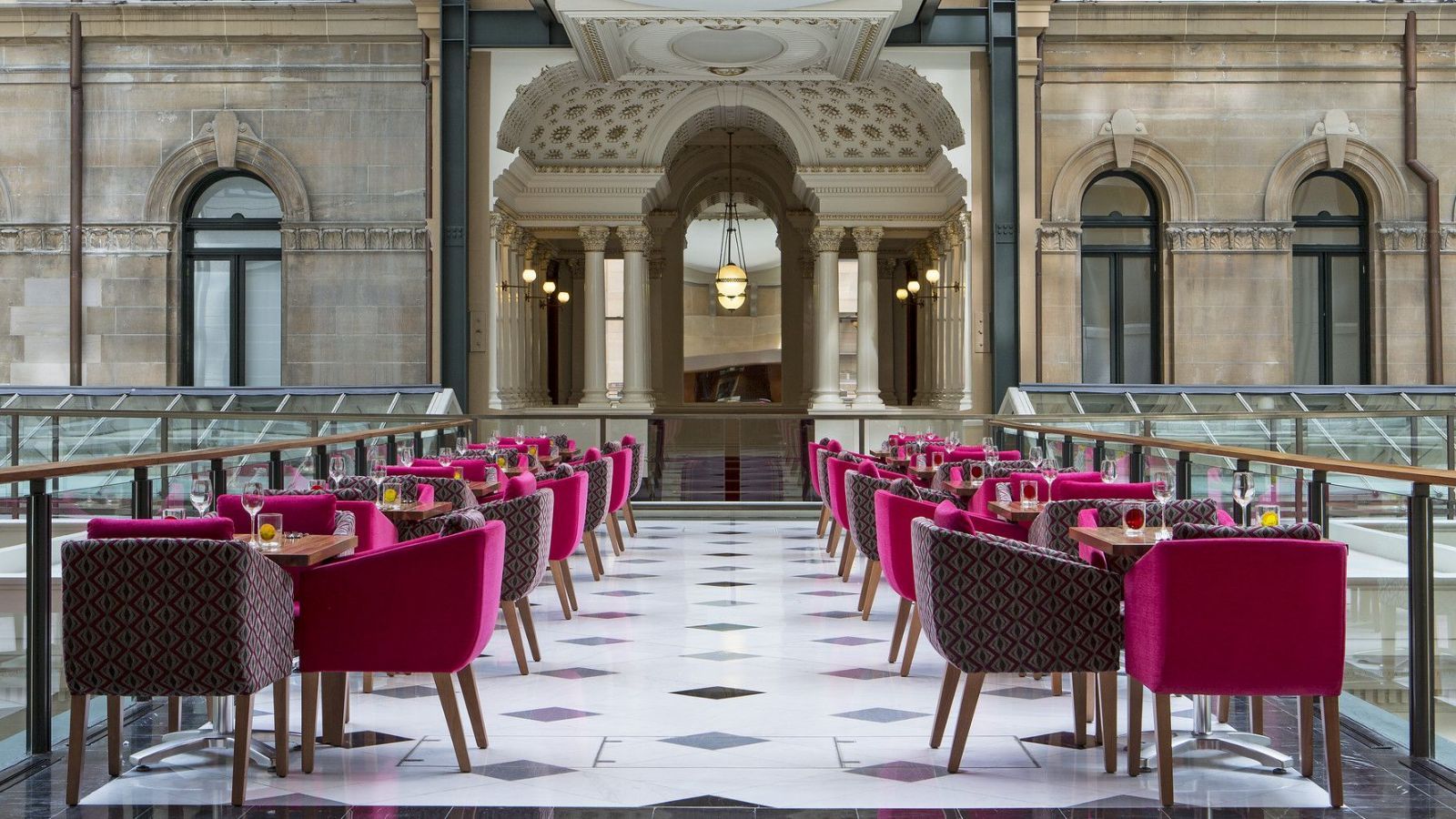 Mosaic, our signature restaurant, could be viewed as one of the most unique restaurants in Sydney due to its distinct yet sophisticated setting alone. Mosaic occupies an elevated position within the atrium offering a light-filled dining experience during the day and lends to a romantic atmosphere in the evening with the moonlight illuminating the beautiful sandstone heritage wing. Mosaic offers an extensive buffet breakfast daily where classic favourites and healthful alternatives, such as curated juices and smoothies with Fresh by the® Juicery. The popular Sunday Brunch, featuring our signature buffet, is an experience not to be missed. Those who prefer to dine over lunch or dinner can choose from the exquisite flavours from our seasonal al a carte menu including the Mosaic Lunch Plate which offers diners an express tasting option.

For an enchanting experience, sample our high tea selection at The Bar, Lounge & Room. Located on the lobby level, The Bar, Lounge & Room serves our signature Mad Hatter and Heritage Afternoon teas daily from 12:00pm to 6:00pm, as well as a selection of light meals and delicious beverages.

Westin is committed to the wellbeing of our guests. Our menus have been thoughtfully created with many dishes incorporating SuperFoodsRX. Packed with nutrients and energy, SuperFoodsRX dishes are antioxidant rich and naturally low in calories.
Mosaic
An elevated dining experience under the atrium serving modern Australian cuisine.

SuperFoodsRx
Explore the health enhancing SuperFoodsRx which are incorporated into our nourishing menus.